Propagation Analysis Program (PAP)
Analyze propagation impairments in an earth-satellite link at C, X, Ku, or Ka-band
Utilize built-in up-to-date models for calculating propagation impairments
Compute induvidual propagation impairments, their combined effect, and the cross-polarization discrimination
Generate reports and plots of impairment data and calculations
About Propagation Analysis Program™
The Propagation Analysis Program is the most comprehensive tool available for computing propagation impairments in an earth-satellite link. It includes several propagation models: COMSAT PAP, Comsat DAH, Crane Two-Component, and ITU-R P.618 models. It models rain fade, depolarization, G/T degradation, tropospheric scintillation, cloud attenuation, gaseous absorption, melting-layer attenuation, and Faraday rotation. Results are generated in the form of Excel reports and plots.
Click here to download the Propagation Analysis Program Brochure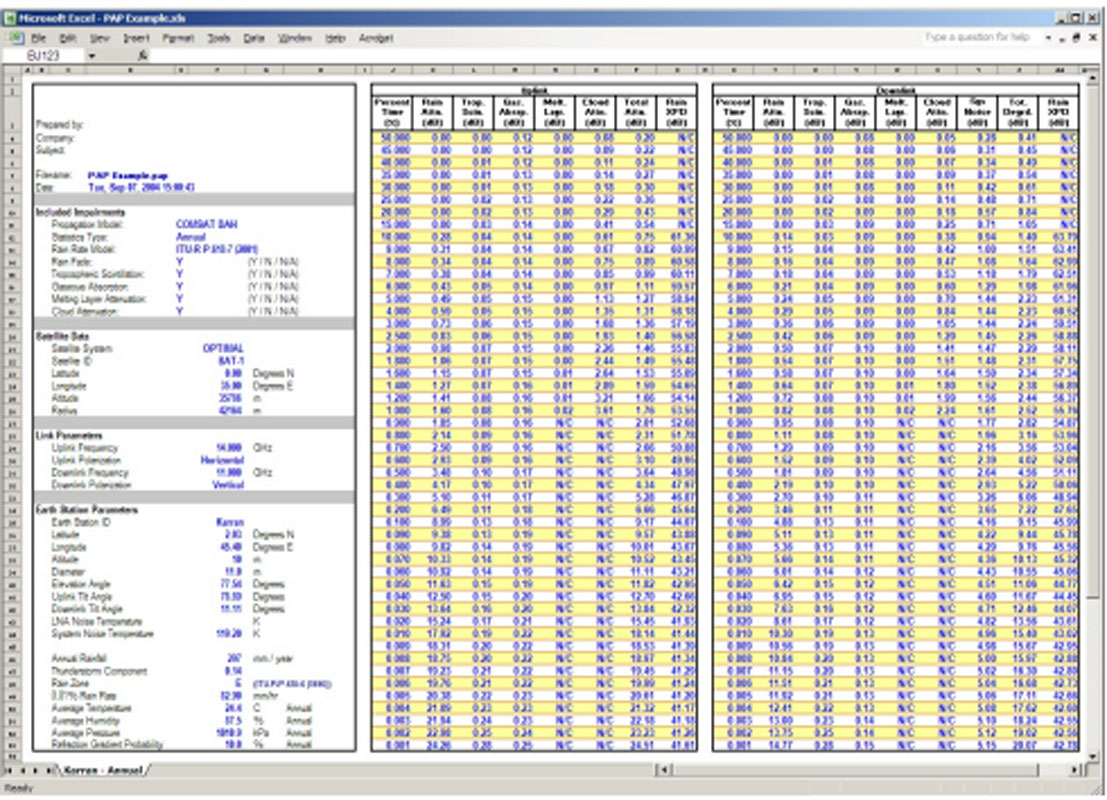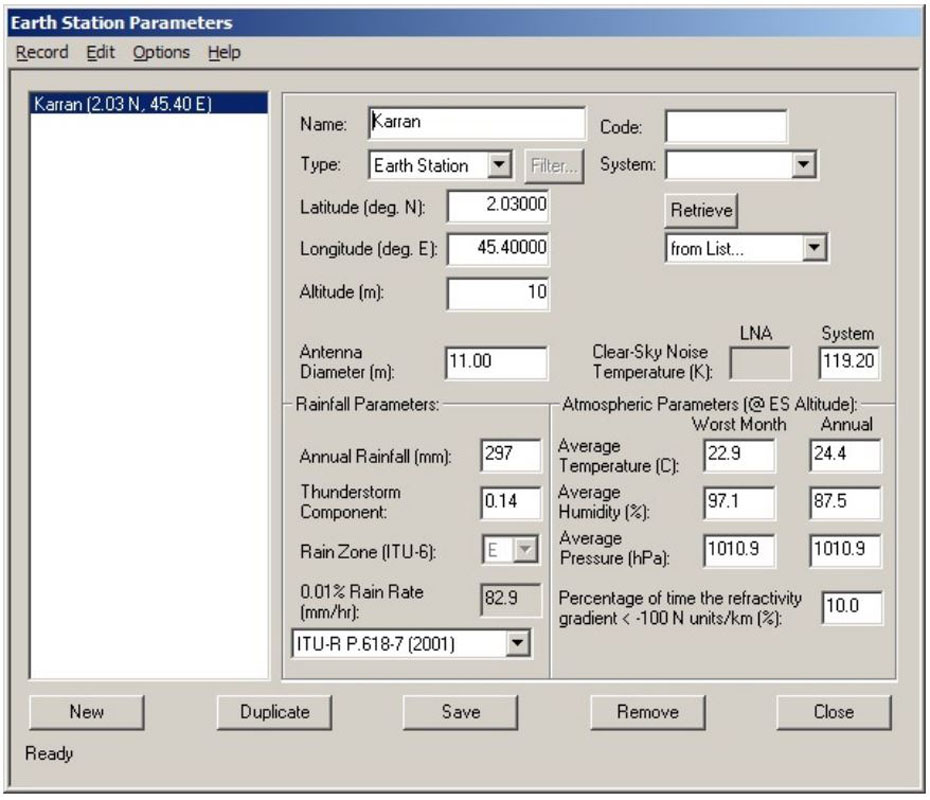 The Propagation Analysis Program (PAP) is a stand-alone program. (It was previously sold as part of the COMSAT STAR Suite; however COMSAT STAR Suite is no longer sold by Optimal Satcom.) It runs on Windows 7/8/8.1/10 (32-bit and 64-bit).
PAP is licensed based on number of concurrent users. It maybe procured either as a perpetual license (CAPEX), or an annual license (OPEX). Perpetual licenses include one year of software upgrade, maintenance, and technical support. Support for perpetual licenses may be renewed annually after the first year. Annual licenses include support, and are required to be renewed annually to continue using the software.